In pursuit of an HIV vaccine: an interview with Andrew McMichael
Received: 14 May 2013
Accepted: 16 May 2013
Published: 21 May 2013
Andrew McMichael qualified in Medicine before doing a PhD in Immunology with Ita Askonas and Alan Williamson in the 1970s. His research during this time and later work done in his group has made a major contribution to our understanding of T-cell-mediated immunity against viral infections. Initially he worked on the immune response to influenza, but latterly studying the T cell response against HIV has been a major focus, and his group has designed and tested two candidate HIV vaccines in phase I clinical trials. Based through most of his research career in Oxford, he was knighted in 2008 for services to medical sciences, and has just completed 12 years as Director of the Weatherall Institute of Molecular Medicine.
In this 30
th
year since the discovery of HIV as the cause of AIDS, we asked Sir Andrew to give us his personal perspective on the progress towards a vaccine.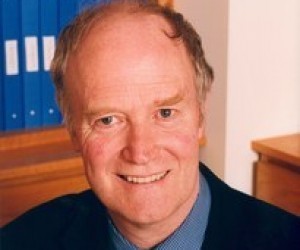 (1)
Weatherall Institute of Molecular Medicine, University of Oxford, Oxford, England, OX3 9DS, UK
© McMichael; licensee BioMed Central Ltd. 2013
This article is published under license to BioMed Central Ltd. This is an Open Access article distributed under the terms of the Creative Commons Attribution License (http://creativecommons.org/licenses/by/2.0), which permits unrestricted use, distribution, and reproduction in any medium, provided the original work is properly cited.