From aging worms to the influence of the microbiota: an interview with David Weinkove
Received: 9 August 2013
Accepted: 20 August 2013
Published: 29 August 2013
David Weinkove did his undergraduate degree at Cambridge, then a PhD at University College London with Mike Waterfield and Sally Leevers. His first postdoctoral position was with Ronald Plasterk at the Hubrecht Laboratory in the Netherlands, followed by another with Nullin Divecha at the Netherlands Cancer Institute. He then went to David Gems' lab at University College London, where he worked on the study of aging in Caenorhabditis elegans, before moving to Durham University in 2008.
We spoke to him about the paper he published with David Gems in
BMC Biology
[1] when an apparently straightforward experiment on
C. elegans
longevity took a surprising turn that refocused Weinkove on the
Escherichia coli
that the worms feed on and the influence of the microbiota on health and longevity.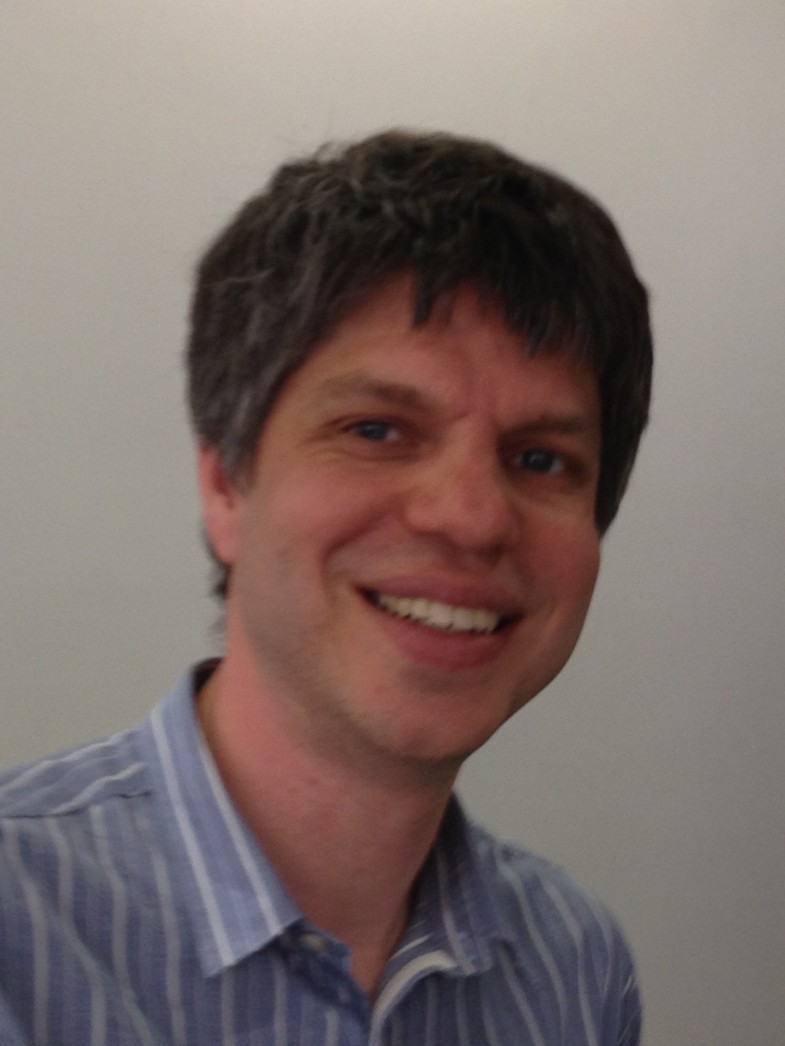 (1)
School of Biological and Biomedical Sciences, Durham University, South Road, Durham, DH1 3LE, UK
Virk B, Correia G, Dixon DP, Feyst I, Jia J, Oberleitner N, Briggs Z, Hodge E, Edwards R, Ward J, Gems D, Weinkove D: Excessive folate synthesis limits lifespan in the C. elegans: E. coli aging model. BMC Biol. 2012, 10: 67-10.1186/1741-7007-10-67.PubMed CentralView ArticlePubMedGoogle Scholar
Hackmann C: Observations on influenceability of age phenomena in experimental animals by peroral administration of combinations of 2-(p-aminobenzolsulfonamide)-pyrimidin. Munch Med Wochenschr. 1958, 100: 1814-1817.PubMedGoogle Scholar
Yatsunenko T, Rey FE, Manary MJ, Trehan I, Dominguez-Bello MG, Contreras M, Magris M, Hidalgo G, Baldassano RN, Anokhin AP, Heath AC, Warner B, Reeder J, Kuczynski J, Caporaso JG, Lozupone CA, Lauber C, Clemente JC, Knights D, Knight R, Gordon JI: Human gut microbiome viewed across age and geography. Nature. 2012, 486: 222-227.PubMed CentralPubMedGoogle Scholar
© Weinkove; licensee BioMed Central Ltd. 2013
This article is published under license to BioMed Central Ltd. This is an Open Access article distributed under the terms of the Creative Commons Attribution License (http://creativecommons.org/licenses/by/2.0), which permits unrestricted use, distribution, and reproduction in any medium, provided the original work is properly cited.