The cancer-obesity connection: what do we know and what can we do?
Received: 29 January 2014
Published: 4 February 2014
Elio Riboli holds a medical degree from the State University of Milan and a Master's degree in public health from Milan, and took a Master's degree in Science in Epidemiology at Harvard University. From 1983 to 2005 he was the Head of the Nutrition, Hormone and Cancer Unit at the International Agency for Research on Cancer, and is now Director of the School of Public Health at Imperial College London, where his research has focused on the role of nutrition and metabolism in the etiology of cancer. He has led since 1990 the European Prospective Investigation into Cancer (EPIC) that has enrolled half a million study participants from 10 European countries.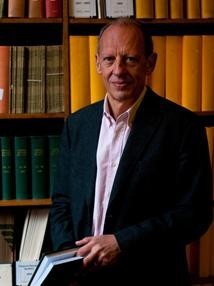 (1)
The School of Public Health, Imperial College London, Norfolk Place, London, W2 1PG, UK
Ezzati M, Riboli E: Can noncommunicable diseases be prevented? Lessons from studies of populations and individuals. Science. 2012, 21: 1482-1487.View ArticleGoogle Scholar
Ezzati M, Riboli E: Behavioral and dietary risk factors for noncommunicable diseases. N Engl J Med. 2013, 369: 954-964. 10.1056/NEJMra1203528.PubMedView ArticleGoogle Scholar
© Riboli; licensee BioMed Central Ltd. 2014
This article is published under license to BioMed Central Ltd. This is an Open Access article distributed under the terms of the Creative Commons Attribution License (http://creativecommons.org/licenses/by/2.0), which permits unrestricted use, distribution, and reproduction in any medium, provided the original work is properly credited. The Creative Commons Public Domain Dedication waiver (http://creativecommons.org/publicdomain/zero/1.0/) applies to the data made available in this article, unless otherwise stated.