Diversity lost: are all Holarctic large mammal species just relict populations?
Received: 14 April 2010
Accepted: 21 April 2010
Published: 21 April 2010
Unraveling the population history of a species is a tricky business. The only archives left are the fossil record, and the traces that population processes have left in the species' gene pool. Both have been fundamental in developing our understanding of how populations existed in the past, but both are ultimately unsatisfying when we come to address how organisms deal - in the long term - with change.
Fossils are prone to the vagaries of taphonomy (the processes by which fossils form), with few individuals even entering the record, and only a small fraction of those surviving and being recovered and analyzed. More problematically, few organisms leave sufficiently robust and informative fossils from which we can readily identify population-level differences. Genetic analyses, on the other hand, are perfectly capable of providing that level of resolution. But genetic data are difficult to interpret. A given gene genealogy may provide little information about past processes or events. Even if the data can be shown to be informative, it may prove impossible to probe in any sort of depth into the past, as populations can readily become admixed, bottlenecked, translocated, or worse still, just flat-out extinct.
The analysis of ancient DNA has done much to bring these two fields of research together. Having struggled in the limelight for much of the 1990s, first as an answer looking for a question, then latterly with some significant issues about data reproducibility, ancient DNA seems more recently to have found itself very much at home in facilitating comparisons between current and past populations, with a timescale of around the past 50,000 to 100,000 years. Conveniently situated in the midst of this period is a suite of large mammal extinctions and range changes. Even better, the megafaunal extinctions that began at the end of the Pleistocene (from around 50,000 years ago) are well studied, have a well-established chronology (due to the ready availability of radiocarbon dating) and remain controversial, with the relative roles of a globally expanding, top predator (Homo sapiens) and a complex series of climate shifts yet to be convincingly resolved.
In this context, one question that ancient DNA can readily address is the extent to which species surviving the Late Pleistocene extinctions experienced population loss or replacement. While we can be quite certain that extinct species experienced reductions both in population size and genetic diversity, it is much less clear to what extent the environmental and ecological turmoil of the Late Pleistocene affected those species that survive to the present day.
Therefore, comparisons between the genetic diversity of past and present populations of a species, such as the study on Eurasian wolves (
Canis lupus
, Figure
1
) recently reported in
BMC Evolutionary Biology
by Pilot
et al.
[
1
], are of great value for understanding the impact these climatic and environmental changes had on surviving species. In a pioneering study addressing this issue, Shapiro
et al.
[
2
] showed that the genetic diversity of modern American buffalos (
Bison bison
) is a tiny fraction of what it had been during the Pleistocene. A more recent study on American wolves demonstrated a complete replacement of one haplogroup (a set of related DNA sequences for a specific locus, in this case, as usually, mitochondrial DNA (mtDNA)) by a second one some 11,000 years ago [
3
]. Using published ancient DNA sequences and both published and newly generated sequences from modern wolves, Pilot
et al.
[
1
] have now taken this analysis over to Eurasia. They found that while haplogroup 1, which disappeared from North America, still exists in Eurasia, it was much more common during the Pleistocene and Holocene than it is today. Moreover, haplogroup 2, which completely replaced haplogroup 1 in North America, also became much more common in Europe. Analyses of stable isotopes, which allow conclusions about the diet, and therefore ecology, of the extinct wolf populations, furthermore suggest that the Pleistocene wolves from haplogroup 1 mainly preyed on Pleistocene megafaunal species [
3
,
4
], which became rare at the beginning of the Holocene 12,000 years ago.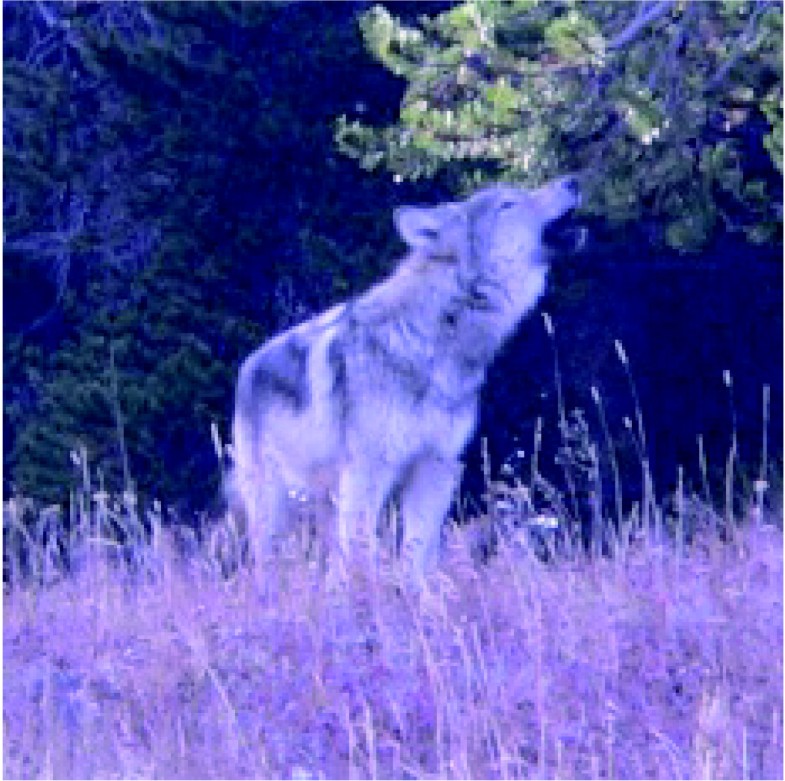 (1)
Department of Biology, University of York, York, YO10 5DD, UK
(2)
School of Biological Sciences, Royal Holloway, University of London, Egham, Surrey, TW20 0EX, UK
© Hofreiter and Barnes; licensee BioMed Central Ltd. 2010
This article is published under license to BioMed Central Ltd. This is an Open Access article distributed under the terms of the Creative Commons Attribution License (http://creativecommons.org/licenses/by/2.0), which permits unrestricted use, distribution, and reproduction in any medium, provided the original work is properly cited.