Modularity of gene-regulatory networks revealed in sea-star development
Received: 28 January 2011
Accepted: 28 January 2011
Published: 31 January 2011
The deuterostomes comprise a group of related phyla that includes the echinoderms (sea urchins, sea stars and their relatives), the hemichordates (for example, acorn worms and pterobranchs) and the chordates (the phylum to which vertebrates belong). Understanding the origin and evolution of deuterostome phyla (Figure
1
) is hampered by the vastly different developmental modes and adult body plans exhibited by their members. Deuterostomes can either develop indirectly into the juvenile/adult form via one or more larval phases, or develop directly, lacking a morphologically distinct larval stage. Within the indirect developers, larvae can be either planktotrophic, actively feeding and possessing a functional larval gut, or lecithotrophic, gaining nourishment from yolk reserves in the egg. In the latter case, the gut often forms during metamorphosis.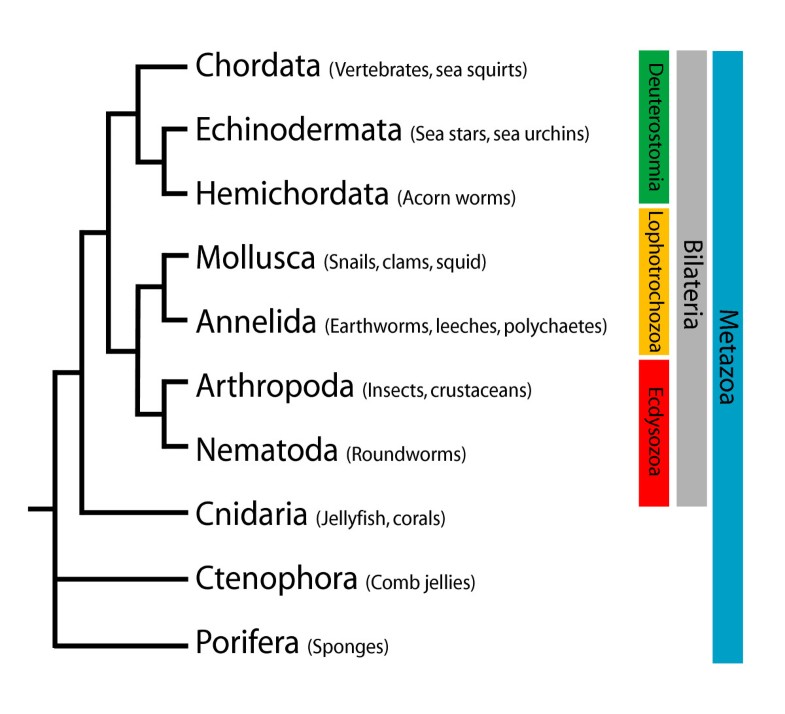 (1)
Centre for Marine Science, School of Biological Sciences, University of Queensland, Brisbane, 4072, Australia
© McDougall and Degnan; licensee BioMed Central Ltd. 2011
This article is published under license to BioMed Central Ltd. This is an Open Access article distributed under the terms of the Creative Commons Attribution License (http://creativecommons.org/licenses/by/2.0), which permits unrestricted use, distribution, and reproduction in any medium, provided the original work is properly cited.